Shopping Cart
Your Cart is Empty
There was an error with PayPal
Click here to try again
Thank you for your business!
You should be receiving an order confirmation from Paypal shortly.
Exit Shopping Cart
Feng Shui Services of New England
EDUCATION * CONSULTATION * SERVICES
 Wedding Crashers: How to Feng Shui for Uninvited Guests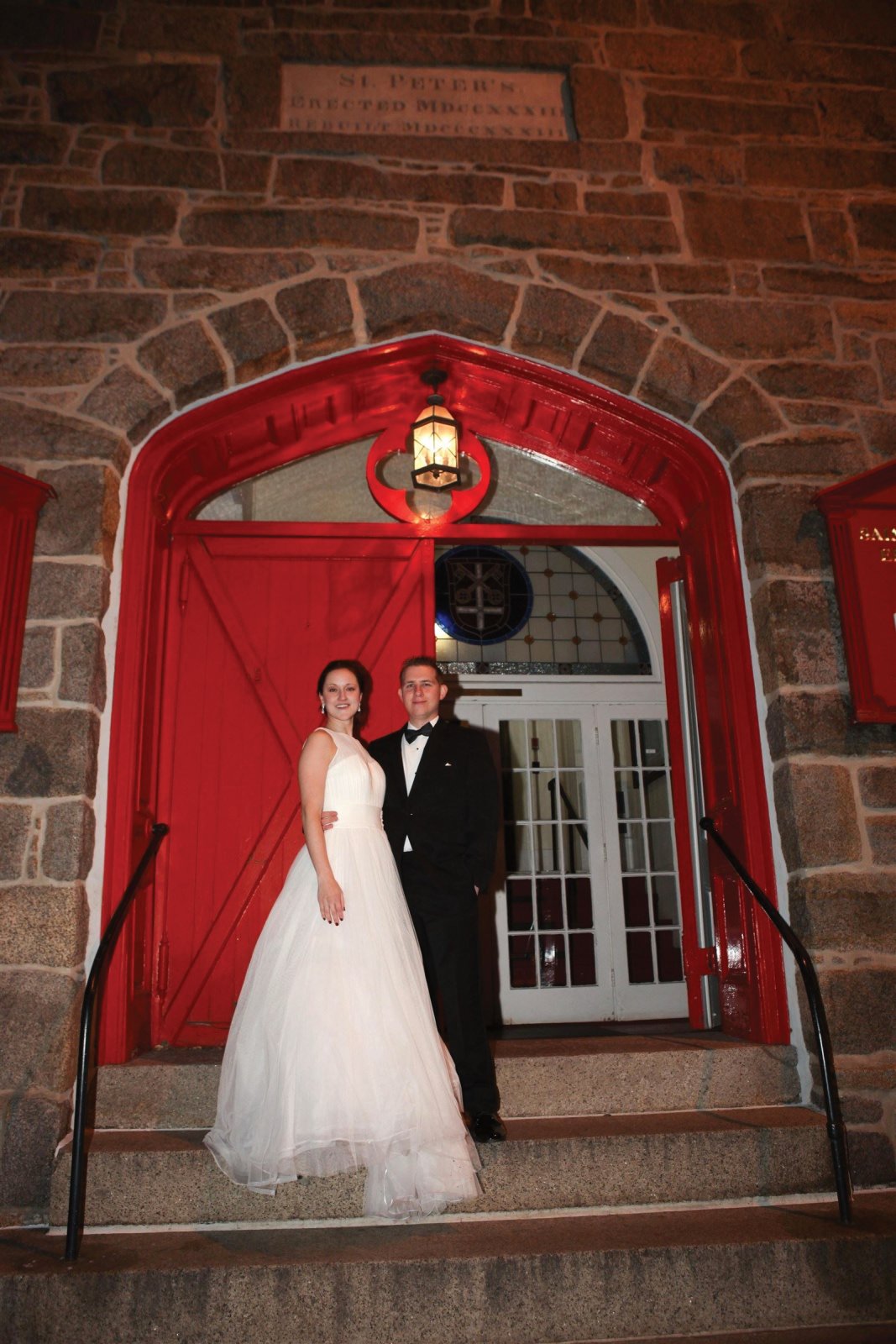 Look out Princess Kate and Prince William, here comes Kirsten and Eric! But, unlike Kate and William, Kirsten has parents who are well versed in Feng Shui. (Eric was prescreened as a viable partner who would accept the wisdom of Feng Shui!)
Feng Shui influences were everywhere in the planning for the wedding; the date for the wedding, the choice of colors, the gifts that were chosen.  The location proved to be a surprise to everyone!  
The wedding and reception were held in Salem, Massachusetts. I was very familiar with the city of Salem, as I grew up there. Salem, Massachusetts is well known for the Witchcraft Trials of 1692.  The reception would take place at the Hawthorne Hotel, located in the heart of historic Salem. According to hotel website, "the Hawthorne Hotel has a rich history which began in 1925 and has welcomed numerous leisure travelers as well as dignitaries and celebrities. Episodes of iconic shows and a public television movie about the Salem witch trials took place at the hotel." Hawthorne Hotel was also named by Travelocity as #4 on their list of top 10 haunted hotels in the United States!!  
Since 1925, the hotel has had many guests with their vibrations of joy and sorrow left behind. We, parents of the bride, knew we had work to do to prevent any "predecessor chi" or uninvited guests from invading the wedding. Predecessor chi is lingering energy from people who were previously in the space. According to David Kennedy, well known Feng Shui expert, predecessor influences go back through the residents…all the way to the original occupants."  
We focused on the space for reception where many, many events were held over the years. We needed a space clearing ceremony to remove any negative energy left behind and a blessing ceremony to surround the the new couple with our love and affection. So, early the morning, before the hotel staff was awake, we gathered items for our own private clearing and blessing ceremony and quietly entered the room, closed the door and went to work. This was a very personal affair. We were doing our job as parents for the last time-protecting our daughter from harm.
Our blessing and clearing ceremony was our "gift" to Kirsten and Eric. Our intention was to ensure a festive congenial affair full of only joy and happiness. Kirsten and Eric gave us personal intentions in a red envelope which were included in the blessing ceremony. They will share their private intentions with each other on their first anniversary as part of a celebration ceremony.  
Like Kate and William's wedding, the event was EPIC! Invited guests danced, sang, and partied while the uninvited remained silent! There were no haunted happenings that evening!
A note to the Hawthorne Hotel, they should check the plants in the corner of the room which still may contain the orange peels we placed there one year ago!  
Namaste!    
Julie Pelletier-Rutkowski, MS, RN
Certified Feng Shui Practitioner
Feng Shui Services of New England
Office-781-729-0905
Children are being bombarded and pressured from all directions.  Media, sports, school, electronic devices, video games are striving for children's attention. In Feng Shui this is called energy, or chi. Chi can be helpful or harmful.  

However, parents can change one place in the home that will make a difference and minimize outside pressure. Growing up we played games with "ghouls" (sometimes spelled gools or goules), usually a pole or tree identified as a safe place where you could not be tagged and/or eliminated from the game.  Parents can create a ghouls in the bedroom; a protected cherished place. This works with the intentions of Feng Shui that a bedroom for children should be place to rest and sleep and restore for the next day. 

Feng Shui is a powerful tool. Honey Lim, a certified Feng Shui consultant says that "Feng Shui is about creating harmonious energy in one's surroundings in a way that benefit's one's life." A child who has a safe place to sleep and rest is rejuvenated and relaxed for the next day and will perform better in school and life. You can help your child succeed with by using Feng Shui to create a bedroom that will support and nurture.  

Six year old  Robert would not sleep in his bed. He loved his room but would wake and join his parents in their bed. After a simple Feng Shui adjustment Robert slept through the night for the first time to the shock and disbelief of his parents. What was the problem? Roberts's bed was located "outside" of the home. His room was located on the second floor of their raised ranch. His bed was against the outside wall with no support beneath him due to the overhanging second floor. His bed was moved to an inside wall closer to his parents. He was comfortable and comforted with this new bed location.  His Parents were amazed that a simple adjustment could make such an impact on Robert and the family.

Here are nine Feng Shui tips for the bedroom to create ghouls for a child:  

1. Supportive Bed and Bed Placement

Place an older child's bed where they can see the door, but not in the way of the swing of the door. It should be in the middle of the wall. This placement put the child as ease as they are aware of everyone who enters the room. A young child should in a corner for support from the walls. Children who share a bedroom should have clearly defined sleeping areas, separate with screens or rugs. Beds with strong headboards and no foot boards (for older children) provide the most energetic support and allow for full growth and potential. Bunk beds and day beds are not good bed choices.        

2. Photos and Artwork

Every child should have a photo of the parents next to the bed.  If parents are divorced, then separate photos are appropriate. If the parents are not the primary caretakers, then the primary caretakers take prominence in this situation. It reminds the child who is heads of the household!   Artwork should be positive and reassuring. Create a "wall of fame" with drawings, crafts, awards, trophies and ribbons. Letters from friends, teachers and family can also be displayed.  

3. Pets Pets are Positive Energy.

Dogs and cats that are clean and healthy bring a sense of security to a child and should be allowed in the room. But pets such as snakes, birds, gerbils, lizards may create unwanted noise during the night or "slither" around the room.  

4. Colors

Colors for a young child should be bright stimulating. Once a child begins school, consider colors that are soothing and encourage sleep. Good picks are green that also promotes growth and blue that encourages a positive attitude and clear communication. White is always a good choice for purity, peace, and open possibilities, but must accent with a color. For a child with focusing problems consider grounding "earth" colors such as beige, brown, or tan.

5. Electromagnetic Fields (EMF)

There are many conflicting thoughts EMF and the link to childhood illness. However, to be safe, minimize the EMF in a child's room. EMF is present when current flows to powered clocks, lights, electric blankets, electronic equipment, TV, waterbeds, baby monitors, and electric panels. Anywhere the electricity comes into the house. Be sure that all electric sources should be 30 inches from the child.

6. Mirrors/Plants The bedroom should be free of mirrors and plants. If the room is large, a full length mirrors can be placed so the child cannot see it from the bed. All mirrors should be full length, not cutting off any parts of the child. They should see themselves fully as they grow and change.  

7. Clutter/Toys/Books

Clutter produces stress and anxiety. Help your child do remove clutter  from the bedroom. Limit books and have a place for toys and items to be "put to sleep" at night. Clear old, tattered, unused items. Fix or discard broken items. Remove ANYTHING that feels negative. Clear and clean closets, bureau tops and draws. Place nothing behind bedroom door allowing it to open freely letting good energy to enter.      

8. Study Area

If the bedroom is also used as a study space, separate the space with a screen. Be sure lighting is adequate in both areas; have strong lighting in study area and subdued lighting in sleeping area. Place the desk so child can see the door, not against the wall.  

9. Consider a Feng Shui Consult!

Consider a Feng Shui evaluation of your child's bedroom. Feng Shui Services of New England will be happy to assist you create ghouls, virtual or in-person. Contact
[email protected]
  for more information.  
Make your child's bedroom a place for them to feel safe and secure. Rested happy children will make parenting a bit easier.   
Namaste!  
Improve your luck with Feng Shui!    

Happy New Year from Feng Shui Services of New England!    

In Feng Shui the number 9 or a multiple of nine (18, 27, 36, 72, 108, and so on) is very powerful.  The number nine considered the highest number; after nine the numbers repeat. Using he power behind the number nine, Feng Shui Services of New England offers the following tip from to improve your luck in 2014.    

This year the Feng Shui inspired tip involves something we use every day, many times a day- PASSWORDS. Create passwords using a variation of the number 9. Be creative; make it a phrase that includes nine or a multiple of 9. These are some examples: Nine red doors, One o eight new opportunities, 72 hugs.    

Now boost the password by setting an intention for the carefully chosen phrase. This is done by stating, in present tense what is the desire or wish that is needed to improve your luck this year. Consider your personal wish for health, wealth, or a new relationship.  Here are a few examples, "As I type this password the power of nine is opening the door to NINE new clients," "One hundred and eight (108) is a reflection of my intention to bring 108 new opportunities into my life." "My reward for becoming financially strong and personally independent is the hug of freedom," or "The power of nine brings 72 daily hugs from a special relationship." Whenever you type your password, think of your specific intention because "where intention goes, energy flows."    

Never doubt the power of nine, and be sure to tell Feng Shui Services how your luck has improved in 2014 with your energized password! Send us an email at
[email protected]
For more Feng Shui information, become a friend of Feng Shui Services of New England by liking our Facebook page! (Our intention is 108 likes in 2014!)    

Peace, Joy and Good Feng Shui in 2014.    

Namaste!  
This post is the results from the last blog posting about preparing your home for the new year. Enjoy! Send me your stories about how your money luck improved after participating in the New Year tradition to send money into the home at the start of the New Year!
It's just got us all in awe today.
We prepared our red envelope last night and I printed out the Three Secret Reinforcements so we could do this today.  We woke up early before the kids got up, thought about the 9 ways we would go about making our goal of financial success happen and went outside before our neighbors were up. We through in the envelope from the front door and then entered with opened arms and chanting 9 times while we then recited our goals in our heads.  We then went about our business. I actually questioned the money we put in envelope.  My husband had received a 50 dollar bill as bonus and we had another significant 50 in our lives lately and I turned 50 this past year…so we added (6) 5's and a 1 to make 81 which was the highest number you typed in your message.  So envelope contained only the 50, 5's and (1) $1 bill.So our cleaners were the first people to ring the doorbell today and guess what they did?  They just freakin' did this - I kid you not.  They handed us a $5 and a $1 bill and said they just found it under our mat!  Well, who knows how long it's been there and what it's for.  We take kids skating and cell cookies for girl scouts – could be anything someone owes one of the kids but that isn't the point.  We just did this and first person to walk in hands us money and not just any money but a $5 and a $1. 
It really did blow our minds.  If I get a raise this week I am making an appointment with you soon!!!  Now my husband is convinced so its easier.  I just want to finish doing all you had suggested first so you can review and add more :). Hope you are well!  Take care and thank you! Cathy S.

AND
Hi Julie, I want to let you know that my husband and I followed your directions in your recent email to set a good intention for the New Year and it worked! I got a new client this morning! Thank you, Elizabeth S.
JuliePelletier-Rutkowski, MS, RN  
Certified FengShui Consultant and Educator
Owner and Principal Consultant
Feng ShuiServices of New England LLC
"RedesigningYour Interior"
Direct-617-291-0042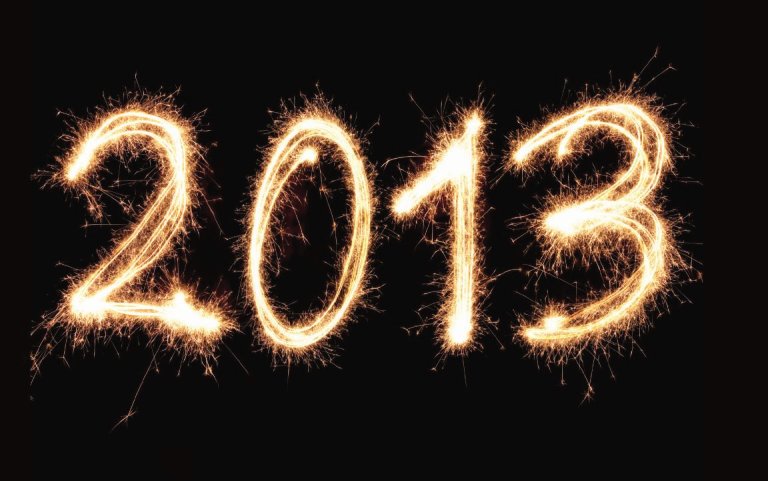 Good Feng Shui: Improve your Money Luck in 2013!
Happy Holidays to you and your family. I am looking forward to 2013 because wonderful things are happening in our family-a wedding!  I hope your New Year brings health, wealth and happiness.
I want to share this wonderful family tradition that was sent to me from a student taking my Feng Shui class. It is a great example of good Feng Shui, so I am sending it to everyone who in some way is part of Feng Shui Services of New England in appreciation for your business, participation  in class or workshop-or a behind the scenes cheerleader.
"Many years ago, Dave Maynard, from WBZ Boston radio station 1030 AM had a tradition that he shared with his listeners. Just after midnight and into the New Year, he said to be sure that the first item that enters your home is money to bring good fortune for the entire year. It does not need to be much - $1or $5 bill.
First, exit your home, then open the entry door and throw in the money. Then, reenter the home and close door. You can leave the house after midnight and reenter, or do it when you are coming home after celebrating with your friends and family.  Just be sure that the money is the first item to enter your home after midnight of the New Year. "
What a terrific way to start the New Year and enhance your money luck! But before you start, be sure you use the following Feng Shui principles:
*Use the front door
*Think in multiple of 9 (9, 18, 27, 81…) when considering how much money to throw
*Put money in red envelope
*Set an intention for the year
*Do the Three Secret Reinforcement!
(If you want to know more about the Three Secret Reinforcement, contact me at
[email protected]
.)
Be sure to share this great tip with your friends and family...if they win the lottery, they can add your name to the gift list!!!"
Namaste,
Julie
Julie Pelletier-Rutkowski, MS, RN  
Certified Feng Shui Consultant and Educator
Owner and Principal Consultant
Feng Shu iServices of New England LLC
"RedesigningYour Interior"
Direct-617-291-0042
Facebook: Feng Shui Services of New England
Money Bags Email is SPAM!
Have your received an email saying December is a "Money Bags' month because it has 5 Saturdays, 5 Sundays, and 5 Mondays? This is SPAM! When considering the principles of FengShui, using positive energy to balance your environment, telling the receiver of the email that if they do not sent it to their friends and family they will remain poor, is not using the constructive influence of Feng Shui. Delete this emailand do not forward it!
Feng Shui, based on ancient Chinese teachings, has timeless application. The basis of the teachings is on the awareness that everything has energy and by surrounding ourselves with positive energy we can use it to problem-solve for happiness,health, relationships, success-and money!
From the research I have done on this phenomenon, it happens more frequently than once every 824years! In fact it happened in October of 2012 and it has no basis in Feng Shui principles nor does it relate to money or prosperity.
So, without forwarding an email, you can create an atmosphere that encourages and welcomes money luck into your home. Walk from the front door of your home to the back left corner (your money corner).  Is there a clear path for the money? Is the money corner of your home free from clutter? Do you have a receptacle to receive money? A piggy bank is an example of a repository for money. Place it in your money area or where you are likely to receive money in the home; for instance place the bank by the phone in your office, or near the computer, or at the front door if you work outside the home. Place it in the kitchen near the stove if you cook for the family who travel to work.
 So you do not have to wait 824 years to Feng Shui for prosperity or money luck. You can start today! Enjoy the process and tell us your success at www.FSSone.com
Using Feng Shui to Organize For the Health of it!
Feng shui is a Chinese science and art that has been practiced for more than 4,000 years in Eastern cultures. Over the past 20 years Feng Shui methods have become more accepted in the West. You can enjoy the benefits ofFeng Shui in your home today and improve your health, wealth and happiness.
Feng Shui has Feng shui literally means wind and water.  Wind and water is energy that circulates inthe environment clearing and nourishing our world. Feng Shui is the art ofdesigning your space to capture this positive, beneficial energy.
In Feng Shui energy is called chi. Chi is the power behind Feng Shui.  Everything in our environmentis connected by chi because everything has chi. Chi can be positive or negative. Positive chi is safe and welcoming. Negative chi is energy that is stuck,stagnant, unbalanced, or slow. Negative chi can harm our physical and menta lwell-being. Below are tips to clearing a home to capture and redirect energy flow.These Feng Shui adjustments will help nourish the people who live in the home.
Here is a list of easy ways to change the energy in your home: 
9. Clear the clutter around your front door. Use the front door to maximize energy entering the home.
8. Remove all the energetic blocks in the hallways and stairs. This is the the main artery for chi.
7. Wipe to remove dust build-up. Dust is an energetic magnet that slows good energy.
6. Remove items in your home that are broken or unusable. These items are dying energy.
5. Fix any leaking faucets. The energy leak is energy "going down the drain."
4. Clean your closets and remove hidden and forgotten items.This will uncover "lurking" energy.
3. Organize bookshelves and remove old books. Book on the shelf are energetically "talking" to you.
2.  Limit photos to agrouping of three. Leave room on the table for more friends!
1.      Call a professional certified Feng Shui consultant to help you rejuvenate the energy in your home.
Namaste!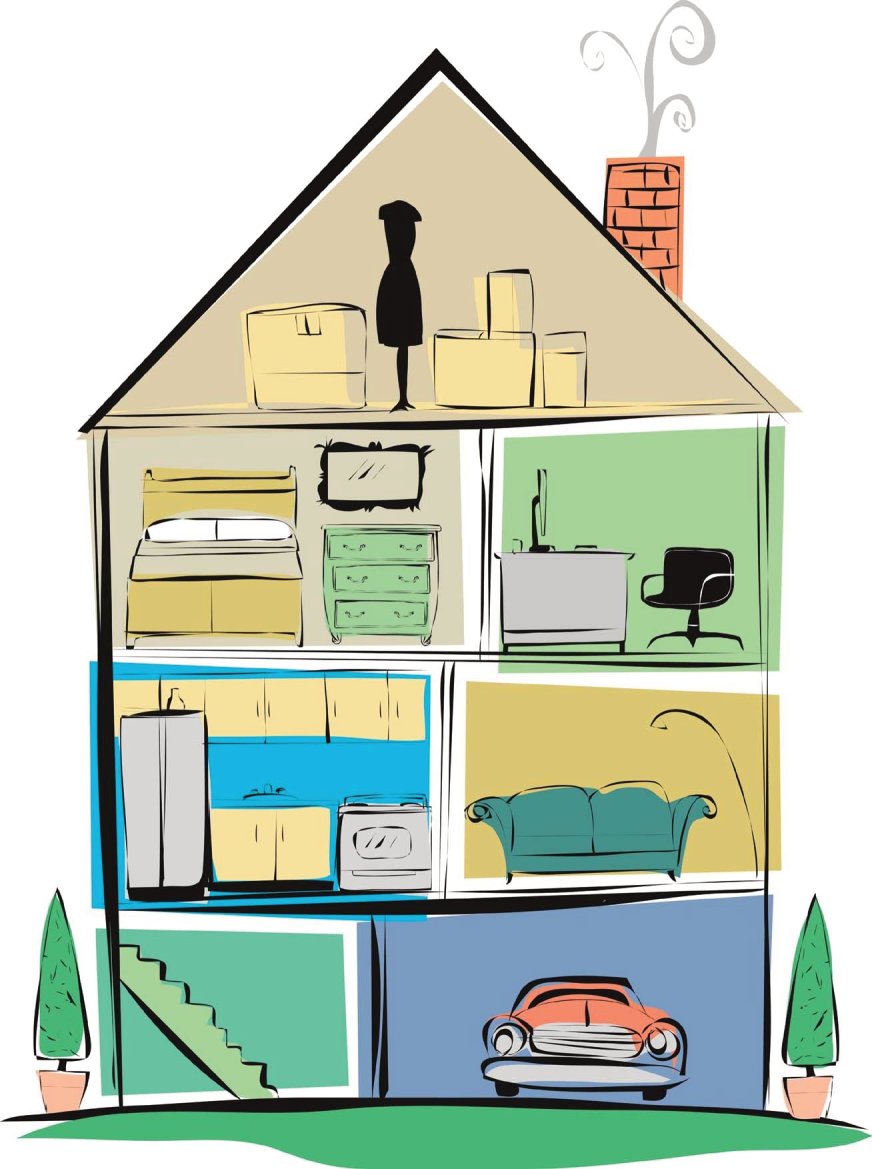 The Feng Shui Approach to Reducing Stress
How can Feng Shui help to make your home stress free?
Feng shui is a Chinese science and art that has been practiced for more than 4,000 years. Feng shui literally means wind and water.  Wind and water is energy that circulates in the environment. The primary goal of Feng Shui is to surround ourselves with thegood healthy energy.
The power behind Feng Shui is chi. Chi is the energy that fills our homes. Everything in our homeis connected by chi. Chi that is blocked, stuck, stagnant, unbalanced, slow, or quick can harm our physical and mental well-being. In Feng Shui this is called harmful chi.  What is one cause harmful chi? The answer is CLUTTER! Clutter suffocates the flow of chi. Clutter can also cause us to feel depressed,anxious, angry, frustrated and stressed. No one can relax in a cluttered space.
Here is a list of 9 ways to simplify your life and reducestress: 
9. Remove items in your home that are broken, unwanted, or unused. Start with the "big" stuff like furniture, as you will feel the energy in the space change immediately.
8. Determine if you LOVE everything in your home. Keep ONLY objects that make you happy in your space. Remove items that bring sad thoughts, bad feelings or unpleasant memories.
7. Decide if you NEED what in your home. If you have not used or worn an item in over a year-maybe someone else can enjoy it; donate,sell or give the item away.
6. Refuse to hold items for friends and family. This notonly adding other people's energy to your environment which may not be positive; such as a couple going through a divorce or an illness, but taking upspace in your home and causing clutter.
5. Limit your furniture to only what you need. Removing these pieces will make a room feel and look lighter. Careful of furniture givento you-or bought at a yard sale as it may be holding negative chi.
4. Clean your closets and remove hidden and forgotten items. Closing the door does not solve the problem. Issues that you may not even beaware of may be uncovered-and can be handled.
3. Group your photos in three. Leave room for more new friends on the shelves. Show only photos of happy people or places you havebeen with good memories.
2. Organize your bookshelves and remove books and items thatyou do not love or use. Book on the shelf are energetically "talking" to you. Theymay be keeping you from focusing with all the chatter.
1. Call in a professional certified Feng Shui consultant thatwill work with you on creating a space that is free from energetic and tangiblestressors connected to your home. Create a space that both you and your family willwant to spend time in relaxing and enjoying life!  
Namaste!
Julie Pelletier-Rutkowski, MS, RN
Certified Feng Shui Consultant
Feng Shui Services of New England
Direct-617-291-0042
Office-781-729-0905
Feng Shui in the Classroom/Feng Shui Services of New England
A classroom that is not energized by the flow of good chi is subject to calamity. Why is it improtant to have good chi flow in the classroom?
Good chi is a feeling you have when you walk into a space.  While a space can look good, good chi will make a space feel good. A classroom that looks and feels good will encourge learning.
It is most important to have a classroom that looks and feels good to both the teacher and the student. Teachers are often required to fill all the walls in a classrooms with bulletin board and artwork; some call this visual clutter and can cause a student to be distracted and unfocused. It is advisable to have a classroom that free of all types of clutter.
Colors are important too. Color can be too stimulating or too boring. Classrooms with loud color such as fuchsia and turquois in the same space does not provide a tranquil learning environment. (I actually saw this combination in an urban classroom!) An all white classroom feel rigid and cold. 
Karyn called when she realized there was something wrong with a classroom shared by teachers and students in a health program.  She stated that teachers and students felt anxious in the classroom. She asked if the energy could be changed in the classroom. Her intention was to have a space that "soothed the students and teachers."
A visit to the classroom for a chi (energy) flow evaluation revealed three main issues that needed to be addressed.
Feng Shui issue #1:
The hallway used by the students shared the space with the industrial boiler. Before the students entered the classroom they were all "heated up" and carried this into the classroom. WOW!! You could feel the heat going down the hallway. The goal was to "cool down" the hallway, thus soothing the students chi.
Feng Shui issue #2:
The teacher's desk in the classroom was in the least commanding position; meaning she could not see the door and who was entering. She was in a defensive position and a reason the teachers felt anxious in the room. The students had a clear view of the door, thus a better position than the teacher. The goal was to redesign the classroom and give the teacher "command" thus control of the room.
Feng Shui issue #3
The classroom was located next to the back door where students exited the building, The harmful chi from the hallway, carried into the classroom,then out the back door had the potential of creating a situation where" heated"students became ripe for criticizing and protesting.
The chi flow issues were "cured" simply. The hallway was painted a cool blue. The classroom desks were moved giving the teacher a full view of the doorway. A large plant was placed next to the back door creating an energetic barrier to leaving out this door. Studdents were redirected to the front door, and by going back down the blue hallway-"cooled" them along the way.
Do you want to improve your classroom environment through Feng Shui? Contact Feng Shui Services of New England for a complete review of your space-remotely or in-person. You will feel the difference!
Julie Pelletier-Rutkowski, MS, RN
Certified FengShui Consultant
Feng Shui Services of New England
Direct-617-291-0042
Office-781-729-0905
WOW! Look at these blow-up advertising characters. A scorpion and gorilla are being used to attract attention to the products and services they are selling. I have driven by these for weeks and each time I thought-how can this be driving sales? What is the advertiser's purpose? The scorpion, used to advertise off-road Scorpion Tires, sits on top of a blown-up tire at a VIP Discount Auto Center in Laconia, NH, tail up ready to attack.  The gorilla, stands outside an auto dealer in Tilton, NH,arms up ready to attack. Both are compelling and attract attention. But, I ask is this the attention they are seeking? From what it appears, neither of these creatures has a direct relationship to the product. I am deterred by the size and meaning of these potential harmful creatures. I would not consider stopping to by a tire or a car…only to take these photos-carefully!
The scorpion's symbolizes protection from evil, passion, isolation-how does that relate to the tire? Will having a Scorpion Tire on my car protect me from the evils of a driving or parking ticket? Or cure the feeling of isolation for sitting at a red light trying not to text? Maybe it will improve passion….now that's a thought? Regardless, I drive by quickly as not to be stung by the creature.Even the website for the tires does not explain the reason for naming the tires or using a scorpion in the advertising.
The gorilla, although it appears ferocious, it is asymbol of nobility, strength and wisdom. This creature shown in the photo does not show these characteristics. It gives the impression that buying buying a car at this location may be a brutal experience.
From a Feng Shui perspective, the scorpion can be "stinging"energy while to gorilla "ferocious" energy. This post is not about advertising, but the messages you are sending to others. Look around you…what are the inferences you are portraying? Is the energy you emit stinking or ferocious or is it warm and nurturing? This is called mindful chi. Mindful chi is being aware of the "vibes" you are sending to others. Here are some ideas to keep the energy around you constructive:
Your thoughts moods and choices affect your inner self.

Keep with the people who are positive.

Change your environment if necessary.

Past events and experiences affect us deeply. We choose to make these affect others.

Your actions (behaviors) affect your chi and others around you.

Participate in and donate to your community.
Let people you live, work and associate with be affected by your good "vibes."
Advertise your good chi!
Namaste!
/