Shopping Basket
Your Basket is Empty
There was an error with PayPal
Click here to try again
Thank you for your business!
You should receive an order confirmation from Paypal shortly.
Exit Shopping Basket
Feng Shui Services of New England
EDUCATION * CONSULTATION * SERVICES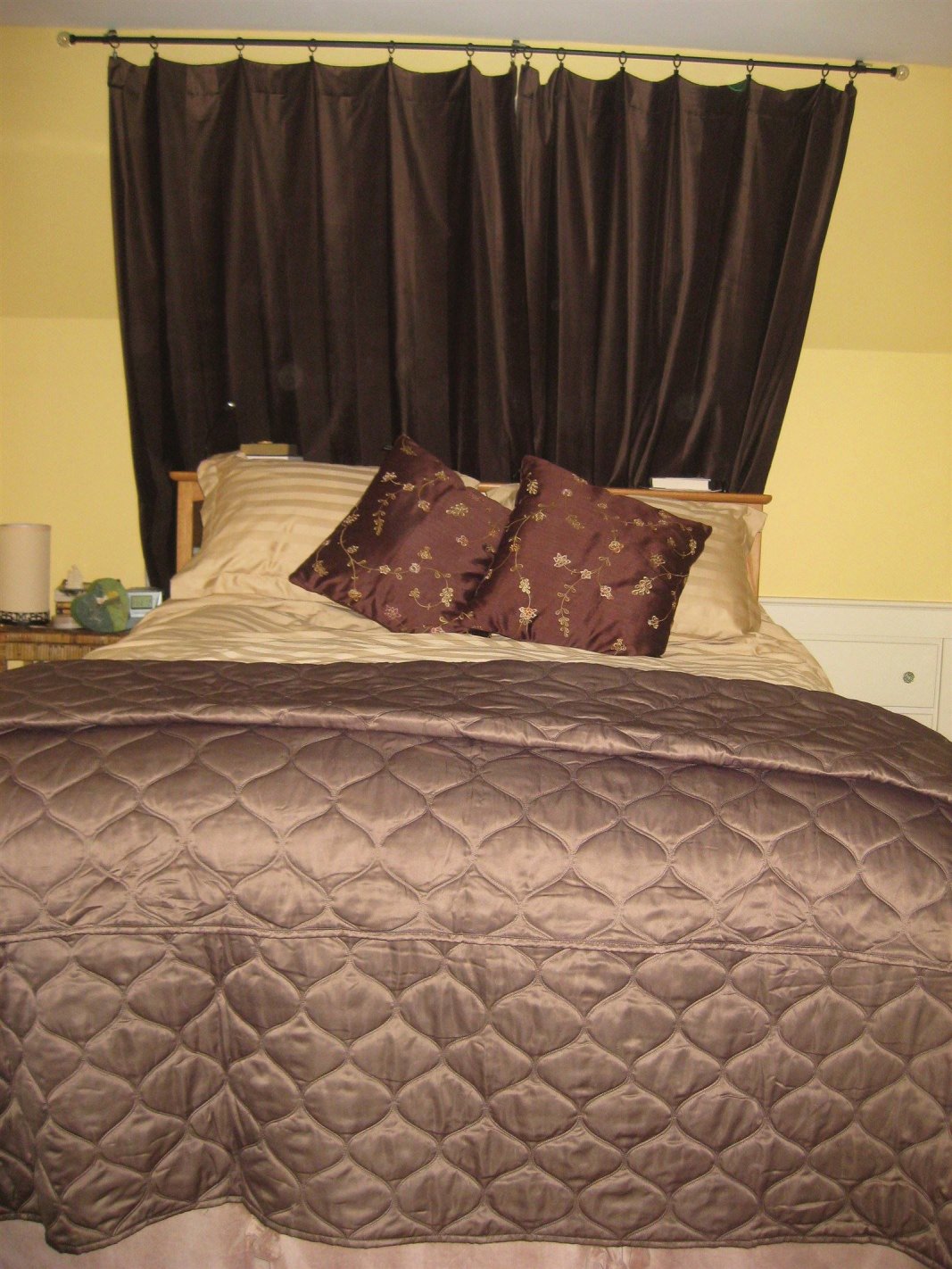 Feng Shui: The Energy of Broken Items
After 4,000 years, Feng Shui methods are becoming more accepted in the West. People are finally realizing the benefits of having a space feel and look balanced, and in harmony with the environment.
In the world of Feng Shui this is called chi. Chi is the power behind Feng Shui.  Everything in our environment is connected by chi.  Chi can be positive or negative. Positive chi is safe and welcoming. Negative chi is energy that can be stuck, stagnant,unbalanced, or broken. Negative chi can harm our physical and mental well-being.The goal of Feng Shui is to surround oneself with positive energy and eliminate the negative, harmful energy from the environment.
Practicing good Feng Shui means everything should be helping you in some way. If an item is broken it is oppressive energy. The item is an energetic burden to you. A client with a broken bed was unable to find a partner to build a meaningful relationship with for a long time.  She reported having many dates and enjoyed many of the men she was spending time with-but not one of them ever wanted to get serious, take the relationship to the "next level." In Feng Shui, if an item is broken, then the energy around the person is damaged. A broken item,such as a bed, must be repaired immediately. If you cannot repair the item,then replace it with a new, unused item. You will immediately feel the shift inenergy. She was soon searching for the perfect bed…only then would she find theperfect partner.
Look around you. What isbroken? Unused? Unwanted? Remove it from your space. Let only positive energy into your life. Positive energy, or as a a Feng Shui practitioner would call it, good Feng Shui, can improve all aspects of your life-family, home, health,relationships, prosperity, career. Give it a try! Namaste!!
Julie Pelletier-Rutkowski, MS,RN
Feng Shui Services of New England
Feng Shui Practitioner
Feng Shui Front Door Cure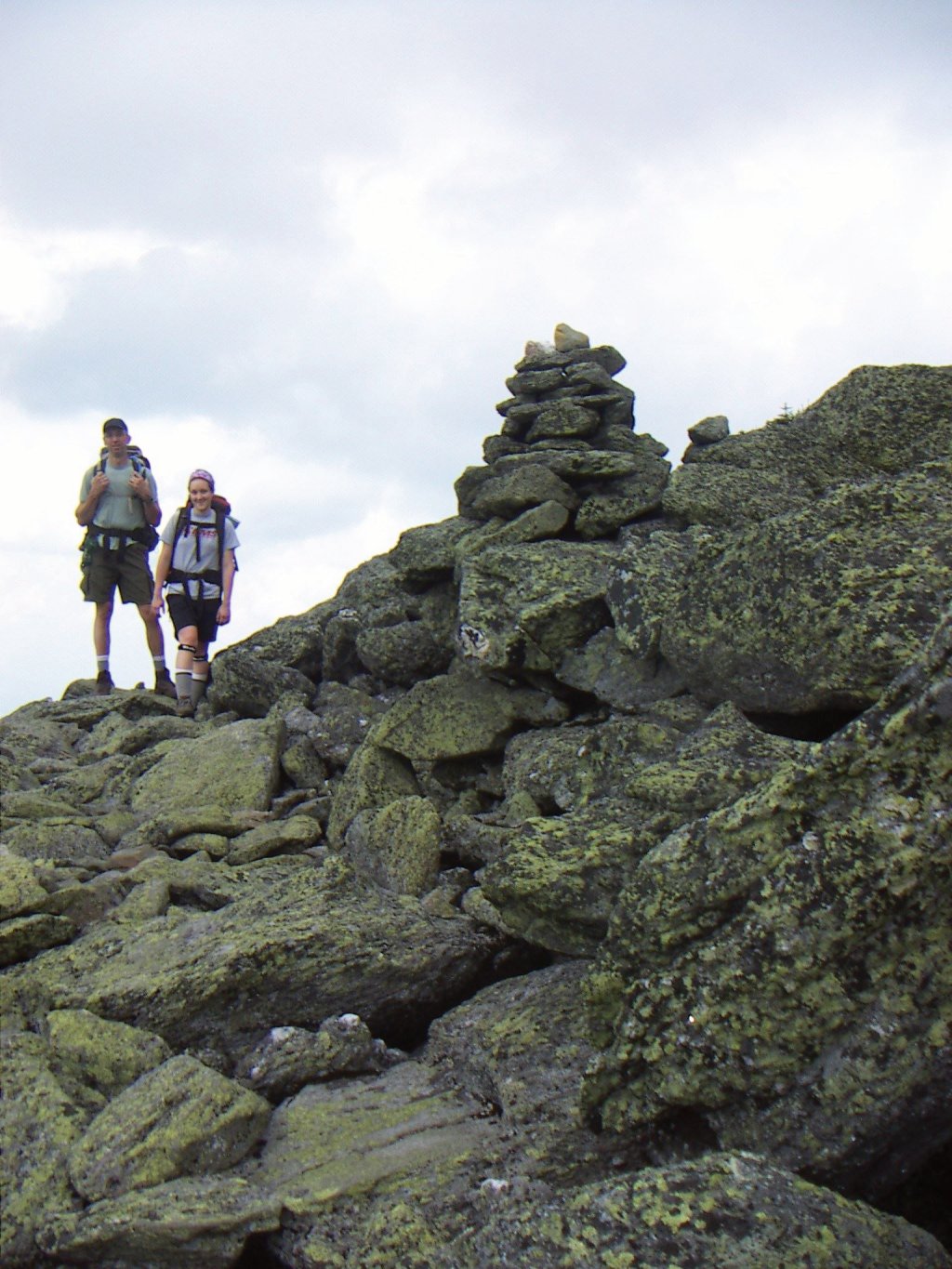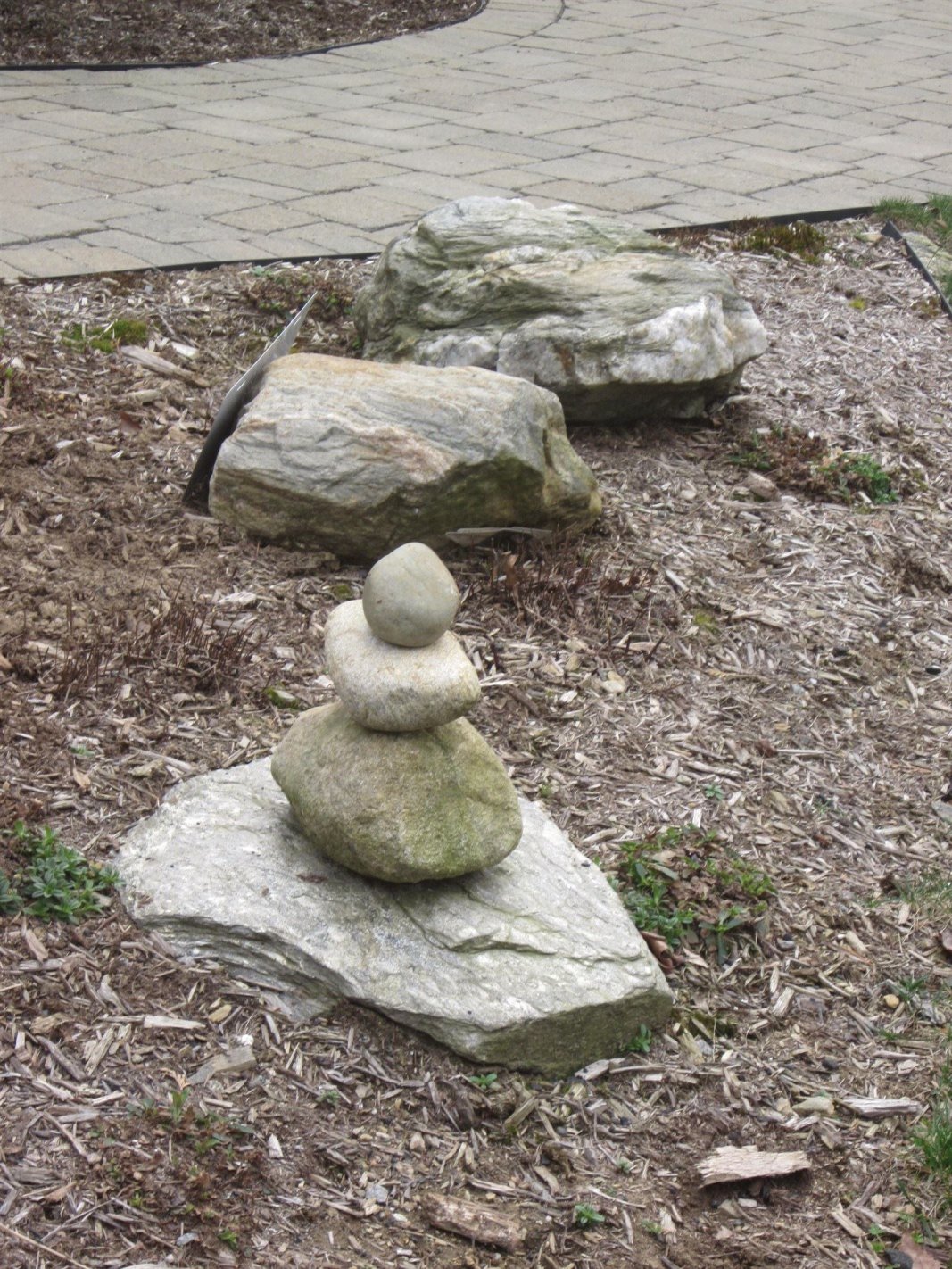 Cairns (pronounced CARN) are a pile of rocks purposefully created and placed to mark or lead the way. Usually found along hiking trails,they have a practical use as guides, or commemorate success when found on the top of a mountain. Many times you will see them placed at regular intervals; allowing one to see the distance from one cairn to the next cairn. (During one very windy, rainy, foggy afternoon hike through the White Mountains of New Hampshire, the cairns were life savers -leading us to the next hut!)
Cairns can be large or small. They can be in the shape of animals,such as turtles or ducks, or cone shaped. Many are artistically designed,engineering feats of balance with different size and shapes of rocks. They are always beautiful and natural. I have used cairns around my home since hiking the White Mountains in New Hampshire. They have always brought me a sense of peace and tranquility-guiding me to the next destination. It has always amazed me that even when the weather is stormy, the cairn does not move or change. The rocks stay in the exact same position unless I move or add rocks to the cairn. It is sturdy and holds up under the most difficult conditions. I love surrounding my home and yard with positive cairn energy.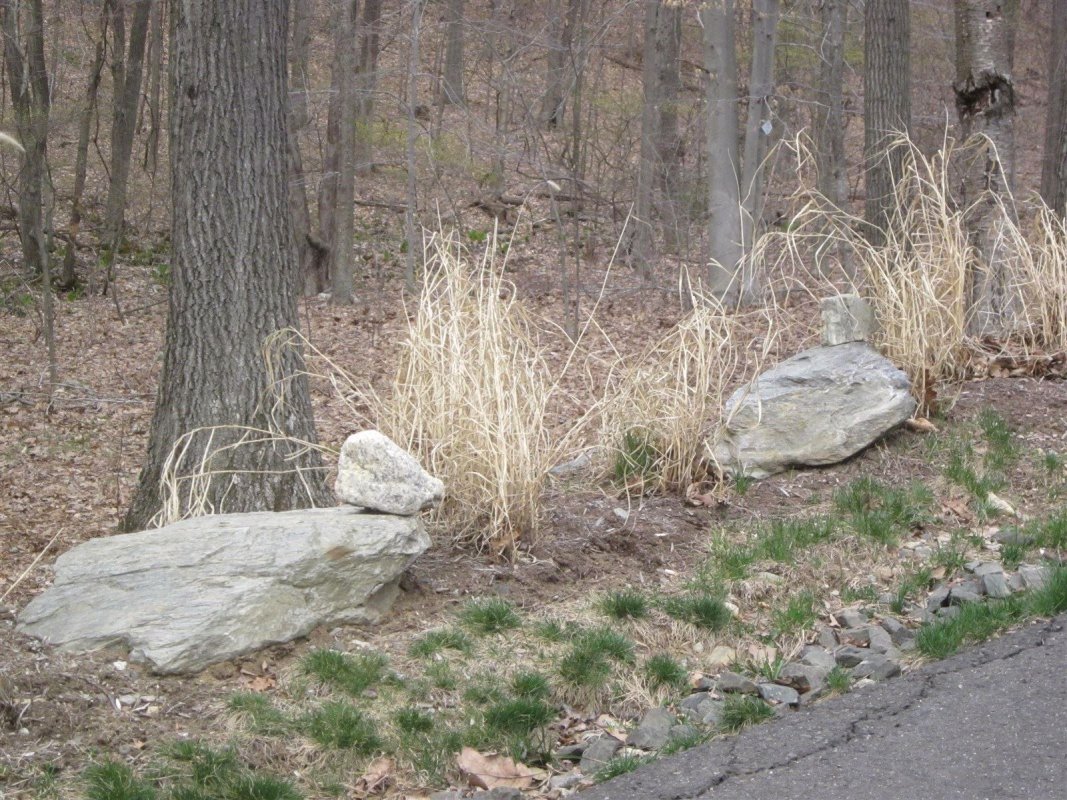 How can you use a rock cairn around your home? You can use them to lead the approach along the driveway or pathway to your front door. Cairns can also be used as feng shui cures for L-shaped homes, garages located in front of the front door, or front doors that do not connect to the street-where the primary energy source is drawn from in feng shui. This cure is simple,natural and fun to create. They can be built anywhere using the resources from your yard-or your neighbor's yard!
Invite positive energy and good friends to your home with cairns. And, when you see a cairn, add a rock, it's a the tradition! Or you can start your own cairn, and be a neighborhood trendsetter! Namaste!
Julie Pelletier-Rutkowski, MS, RN
Certified Feng Shui Consultant
Feng Shui Services of New England
NINE Front Door ways to create a fabulous front door:
Front Door Tips Opening the Door to New Opportunity
"I hate my front door!" was the declaration from a workshop participant when the topic of front doors came up. "I do not even use my front door!" This post is for all of you who do not use, or like, your front door.
The basis for Feng Shui is energy flow. Energy enters the home through the front door, the architectural front door-not the side or garage door used by most of us. The front door is called the "mouth or chi" or the entry point for energy. This flowing energy, or chi, nourishes and energizes whatever is in the pathway-people, plants, animals, furniture…you get the point.
Your front entrance creates a first impression for your home-and your life! It is the symbol for opportunities. To "Feng Shui" means leading energy to and opening the door for new opportunities!!  
You need energy to find your home first; that means creating a pathway from the street to your home and having a fabulous front door that can be seen from the street. You want to love, not hate, your front door. Hating your front door means not allowing energy to work for you-rejecting the opportunities coming your way.
Here is a list of the nine, count them, nine ways to create a fabulous front door:
9. Clear a clear path to your front door from the street by "leading" the energy to the front door.
8. Remove blocks such as trees, bushes, rocks to the door-do not want to "block opportunity."
7. Have a working doorbell or knocker to be ready when "opportunity comes knocking!"
6. Paint the front door the color of good fortune-red!
5. Light the front door and area around the door-light the pathway for chi.
4. Fix the front door to be sure it opens fully, smoothly and quietly.
3. Use the front door daily-even just to get the mail!
2. Make the first visual impression important, such as fresh flowers, for "blooming" possibilities.
1. Call a Feng Shui consultant for more ideas on creating a fabulous front door!
When you are done, stand and look at the front door and look out the front door. This is what you're conveying to the world. Is it fabulous? If is is-then you are fabulous too!
Julie Pelletier-Rutkowski, is the owner of Feng Shui Services of New England and consults throughout the New England area. She can be reached at
http://www.fake.com
Nine Feng Shui Inspired Home Warming Gifts: Best Feng Shui House Warming Gifts
My daughter inspired this post with a question about the best housewarming gift for friends who just bought a new home. Realizing that a Feng Shui inspired gift will not only represent joy and love for the couple, but also bring beneficial chi (energy) to the new home.
Here is my list of the top most Feng Shui inspired gifts for a new home:
9. White Sage Smudge Stick. Sage is used to clean a space of negative energy.
8. Wind Chimes.Attract energy. Brass is the preferred metal for a wind chime.
7. Plants. Bamboo attracts health, happiness, love energy and a strong future.
6. Fountain. An indoor fountain directs positive energy into the home when place at the entrance.
5. Candles. Fire energy warms every area they are used. White candles represent children and joy.
4. Crystals. Multi faceted crystals attract good energy and protect against harmful energy.
3. Mirrors.Large distortion-free regular shape-square, rectangle, round attract new energy.
2. Fu Dogs.Placed outside the front door protect and guard the property.
1.
FENG SHUI CONSULT from a certified practitioner! In the New England area
www.FSSone.com
Visit and discover many Feng Shui items for the home!
Namaste!
FENG SHUI AND THE GIFT OF CHI-A SPECIAL BIRTHDAY GIFT
 Tonight I witnessed, what might have been the greatest, most touching birthday gift of all. A group of three women gave their friend the gift of chi.The group celebrated by participating at a Feng Shui workshop because "we knew she would love this topic!" It brought a certain-lifting-energy to the entire group. The chi flow inspired the entire group, but the REAL gift was all they learned about Feng Shui and themselves!  Happy Birthday to all of you! You all are an example of good friends and good feng shui.Namaste
Register at North Shore Community College Course, Feng Shui to Restore the Mind, Body and Soul
http://bit.ly/HzleJI
 which starts July 9th. This is an evening course for anyone interested in learning about how your home is a relfection of yourself. What does your home say about you? 
New Feng Shui
Course!!!
Feng Shui for the Mind, Body and Soul
North Shore Community College
Cummings Center
Beverly, MA
Feng Shui for the Mind Body and Soul
6 Weeks starts July 9, 2012
Monday 6:30-9 PM
$199
Share this with anyone in need of balance and harmony in their life and home...
Register at www.northshore.edu
Good Feng Shui. Creating an elemental altar...the place where hopes and dreams are set in motion.Check out the altars created by the North Shore Community College Feng Shui students on Facebook-Feng Shui Services of New England.
Good Feng Shui is provided by Pat's Photo Solutions Personal Photo Organizer! Pat will take a lifetime of photo's and help you organize then put then in a album! Check out
www.personal-photo-organizer.com/patbouchard
. It is a creative and thoughtful way to help folks organize a lifetime of memories. She will be added to the Good Feng Shui page of the FSSone website
www.fssone.com
/